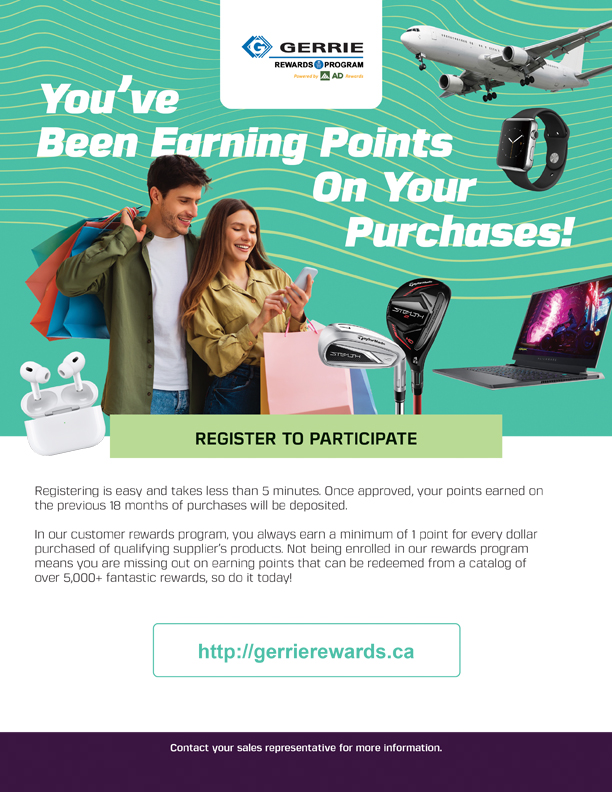 Gerrie Rewards Program powered by AD Rewards!
You've Been Earning Points on Your Purchases!
May 15th - June 9th, 2023
Registering is easy and only takes 5 minutes. Once approved, your points earned on the previous 18 months of purchases will be deposited!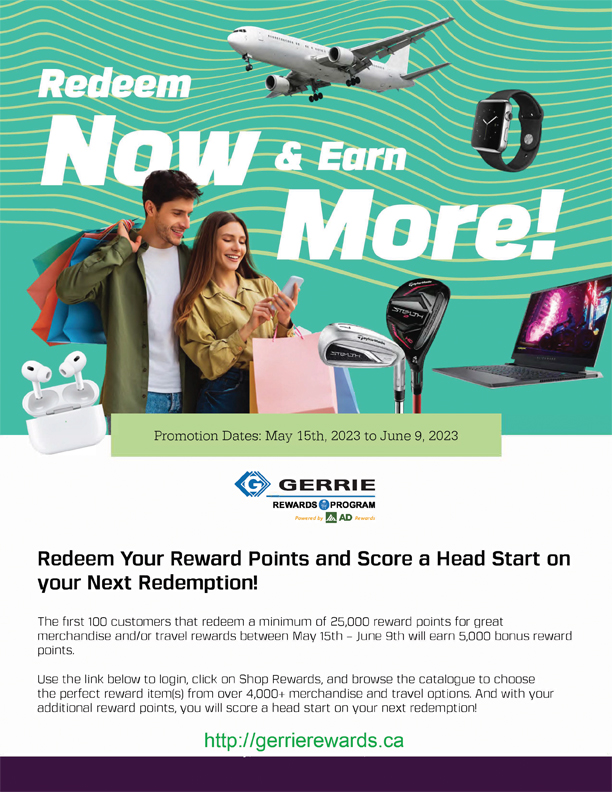 Gerrie Rewards Program powered by AD Rewards!
Redeem Now & Earn More!
May 15th - June 9th, 2023
Redeem Your Reward Points and Score a Head Start on your Next Redemption!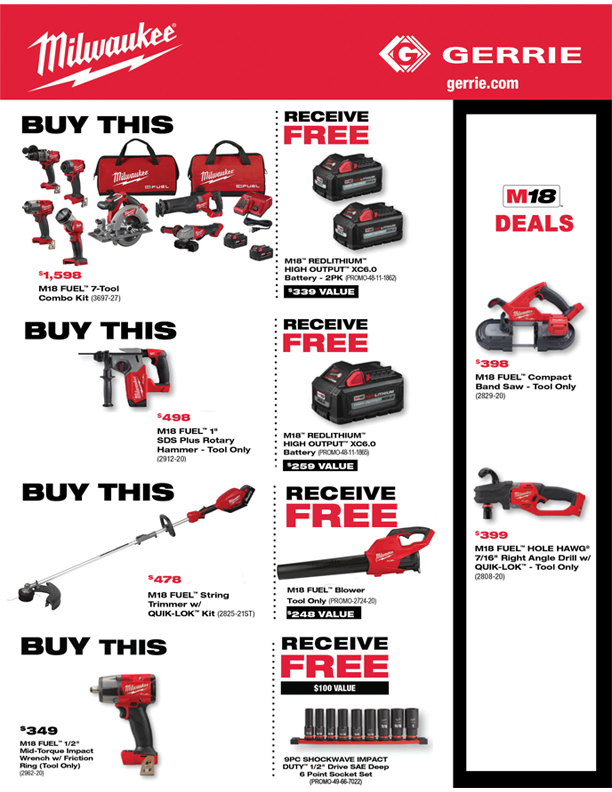 Milwaukee Spring Savings!
While Supplies Last!
Visit your local Gerrie Electric Branch and receive Hot Deals on products and free items with your qualifying purchase!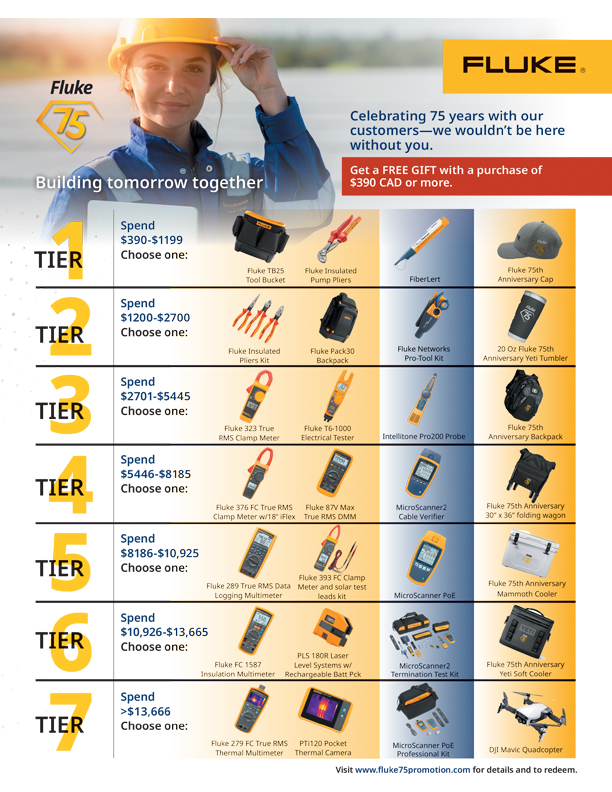 Fluke
75th Anniversary Promotion
May 1st - August 31st, 2023
Get a Free Gift with a purchase of $390 or more!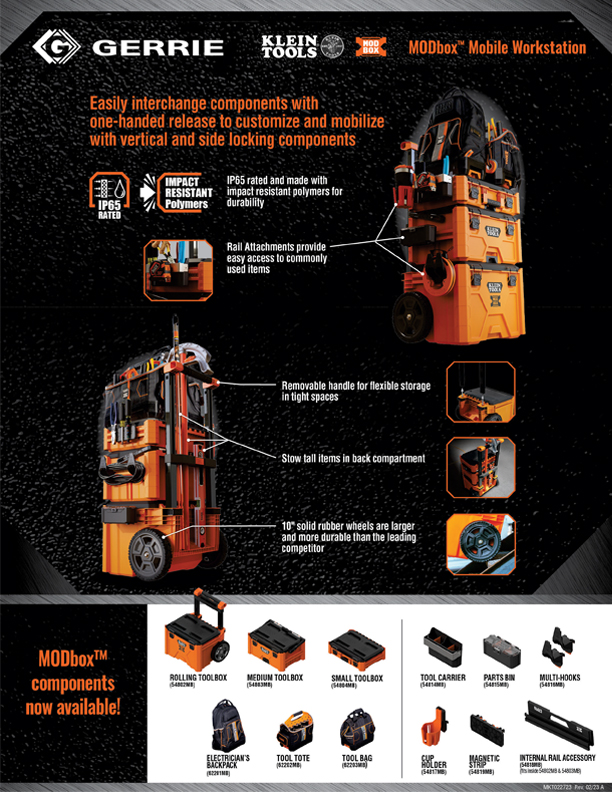 NEW! Klein Tools MODbox Modular Toolbox System & Mobile Workstation
The MODbox™ Mobile Workstation is a modular system with locking components. Easily interchange products to customize with vertical and side locking components.Like all Klein Tools, it's exactly what you need to get the job done right. Rely on MODbox™ to keep you equipped, organized, and ready for your day. Bring your best. Bring It All.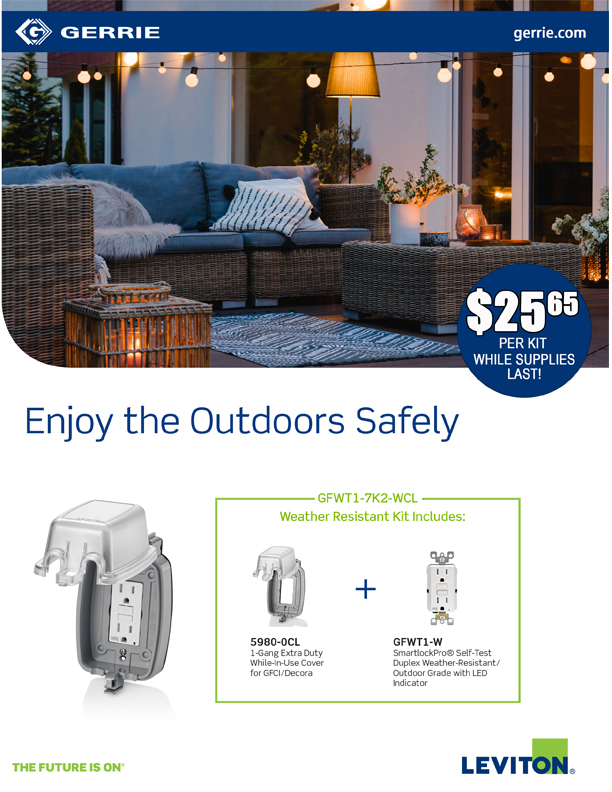 Leviton Weather Resistant Kit!
Enjoy the Outdoors Safely
While supplies last! 
GFWT1-7K2-WCL kit includes: 
- 1 x 5980-0CL 
- 1 x GFWT1-W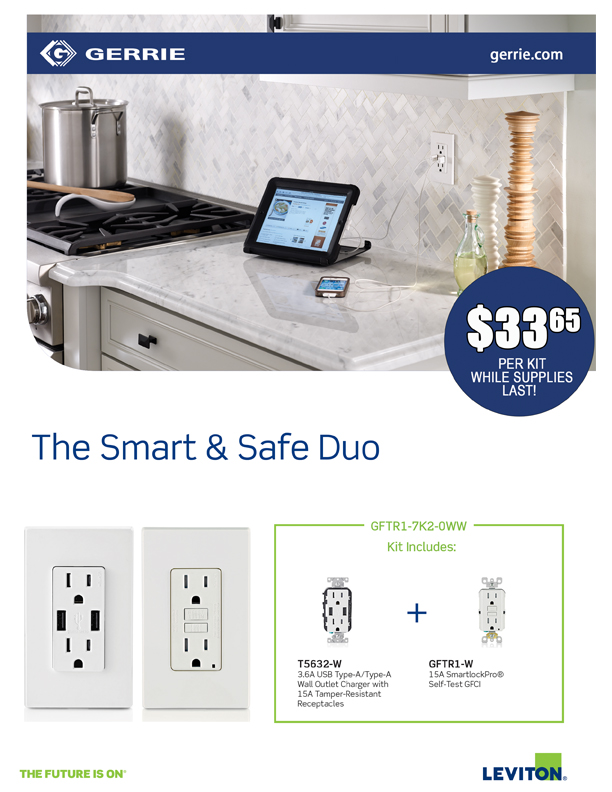 Leviton Receptacle Kit!
The Smart and Safe Duo
While supplies last! 
GFTR1-7K2-0WW kit includes: 
- 1 x T5632-W
- 1 x GFTR1-W