Canadian Diabetes Association
Gerrie continuously supports the Canadian Diabetes Association.
Throughout the year we hold numerous fundraising initiatives both corporately and regionally, in addition to an annual charity golf tournament to support the association. Gerrie has been honoured to receive multiple awards from the Canadian Diabetes Association over the years.
The mission of the Canadian Diabetes Association is to lead the fight against diabetes by helping people with diabetes live healthy lives while working to find a cure.
To learn more about Canadian Diabetes Association please visit: www.diabetes.ca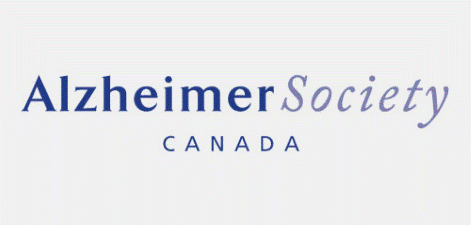 Alzheimer Society Foundation
Gerrie is proud to support the Alzheimer Society Foundation. Throughout the year we hold numerous fundraising initiatives both corporately and regionally, in addition to an annual charity golf tournament to support the foundation.
The Alzheimer Society leverages its own and community resources to deliver health promotion, advocacy and support services to people with dementia, those at greatest risk of developing dementia.
To learn more about Alzheimer Society please visit: www.alzhn.ca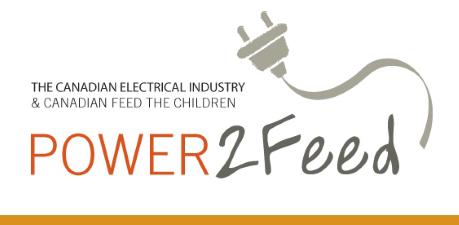 We are proud to support Power2Feed (formerly Hungry for Change), the Canadian electrical industry's fundraising campaign to feed hungry children around the world. The campaign has surpassed the $1-million mark in donations in support of Canadian Feed The Children.
Canadian Feed The Children (CFTC) is an independent international development agency that envisions a world where children thrive free from poverty. Their programs, delivered in partnership with local communities in Canada, Bolivia, Ethiopia, Ghana, Haiti, and Uganda, focus on the related issues of education, food security and community capacity building to achieve sustainable poverty alleviation.
To learn more about Power2Feed, please visit: www.power2feed.ca

United Way Centraide Canada
Gerrie has long participated in the United Way Workplace Campaign, with employees donating weekly to dress casual on Friday.
United Way Centraide inspires Canadians to make a lasting difference in their community. Their mission is to improve lives and build community by engaging individuals and mobilizing collective action.
To learn more about United Way Centraide Canada, please visit: www.unitedway.ca
The Gerrie Volts Volleyball Team is pleased to have participated in a beach volleyball corporate team challenge in support of SickKids Foundation.
SickKids Foundation inspires communities to invest in health and scientific advances to improve the lives of children and their families in Canada and around the world.
To learn more about the SickKids Foundation, please visit: www.sickkidsfoundation.com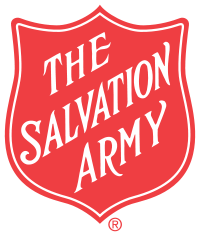 Each year Gerrie helps bring the Christmas spirit to the less fortunate through donating toys, clothing and books contributed by staff, customers & our vendor partners.
The Salvation Army gives hope and support to vulnerable people today and every day in 400 communities across Canada and more than 120 countries around the world. The Salvation Army offers practical assistance for children and families, often tending to the basic necessities of life, provides shelter for homeless people and rehabilitation for people who have lost control of their lives to an addiction.
To learn more about the Salvation Army, please visit: www.salvationarmy.ca
The Gerrie Executive are proud to have volunteered to help build a Habitat home in the community.
Habitat for Humanity Canada is a national, non-profit organization working towards a world where everyone has a safe and decent place to live.
To learn more about Habitat for Humanity Canada, please visit: www.habitat.ca

Wellspring Birmingham Gilgan House
Gerrie Lighting Studio is proud to have assisted with the lighting at the Halton/Peel Wellspring Centre. We are happy that we were able to contribute, knowing that it is a beautiful space in which patients, caregivers, friends and family feel safe and nurtured – a place to congregate with others in the Wellspring Community.
How can Wellspring help? A diagnosis of cancer can lead to a personal crisis. People often have difficulty finding the emotional, psychological and practical support they so urgently need. Wellspring can help you find the support you need.
To learn more about Wellspring please visit: www.wellspring.ca

CRC
Heather & Elaine Gerrie, Co-President and CEOs along with other EFC members have volunteered their time to help at a shelter to feed Toronto's homeless. The facility, CRC, serves the community of Regent Park. People experiencing poverty or homelessness are welcomed, given a warm meal and an opportunity to get connected to services that can help rebuild their lives. CRC also offers clothing, shower and laundry services, housing, worship, and community gardening.
The CRC serves over 200 people at each of their annual Thanksgiving and Christmas dinners and 32,000 meals throughout the year in the Community Meal Program.
To learn more about CRC, please visit: www.tcrc.ca

Good Shepherd
Gerrie Automation Group & friends shared in the responsibility of feeding the hungry and less fortunate of our community, at Good Shepherd Hamilton.
We are pleased to support the mission of the Brothers, which is "Charity Unlimited". This is translated to "Never Stop Loving".
If you would like to help brighter futures emerge, please visit: www.goodshepherdcentres.ca