App Quick Order / Barcode Scanning
At a job site with a product in front of you that you would like to view or re-order? Below is are step by step instructions on how to do that.
Step 1
---
Click the icon button "Quick Order", as seen highlight below.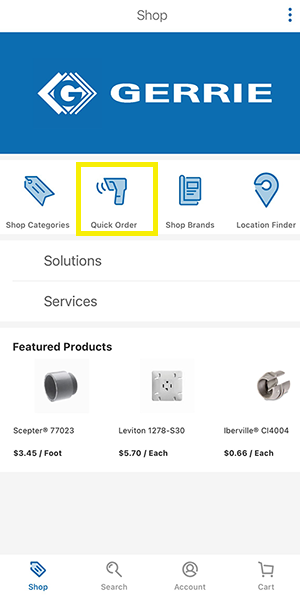 Step 2
---
Allow the app permission to use your phone's camera upon first use. Then use the camera and center the white border as shown below over the UPC barcode of a product that was purchased at Gerrie Electric. Once the barcode is found on the screen the border around it will turn green. That means is successfully scanned.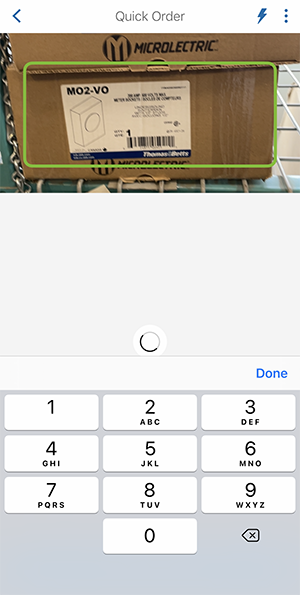 Step 3
---
Once the item has been successfully scanned, you will be able to view the product in list form and update your quantity needed.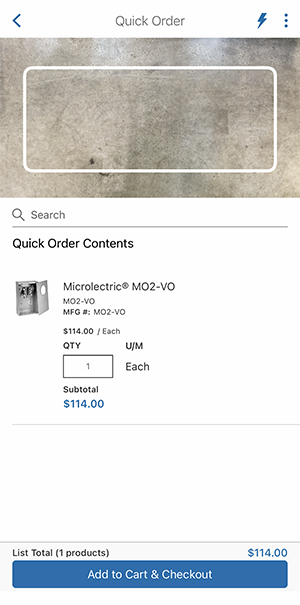 Step 4
---

Once you confirm the quanity, and have clicked add to cart thie below screen will display notifying you that the requested products have been added to your cart.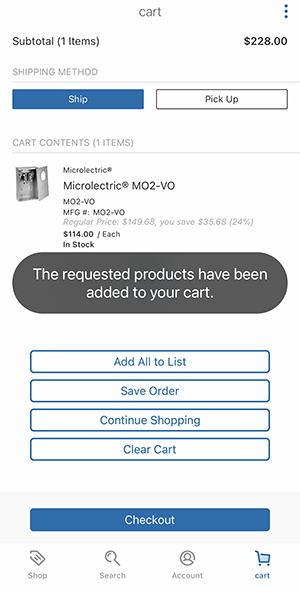 Step 5
---

At this screen you can save those scanned items to a saved list, save the order for later, continue shopping, clear cart, or checkout directly.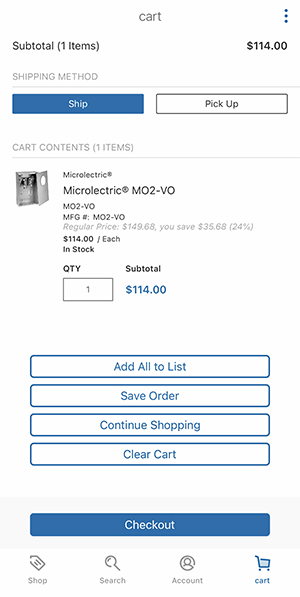 Additional Notes
---
When scanning in items you have a couple of functions available to you. 
1) On an item you can swipe to the left and you have the option to delete the item.
2) At the top right corner, with the 3 vertical dots, you have the option to Add the items to a List or Remove All Products.