Know what brand you are shopping for, but not sure of the item name or what you're exactly looking for? Try shopping by brand. Step by step instructions below.
Step 1
---
Click the icon button "Location Finder", as seen highlight below.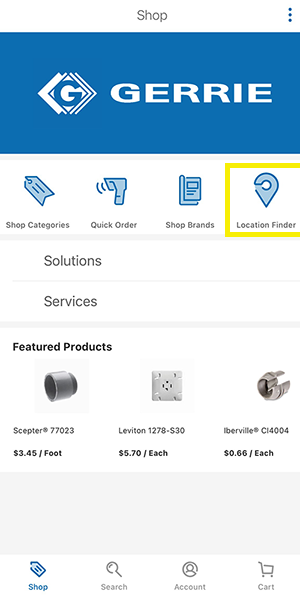 Step 2
---
By allowing the app access to your location, while using the app, we are able to locate you and then suggest your nearest branch.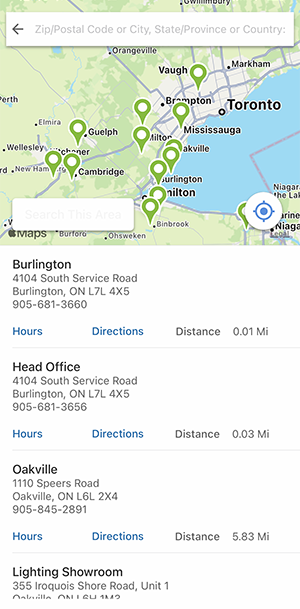 Step 3
---
Alternatively, you can locate an area on the map by pinching in/out or moving the map selection with your fingers and once you have an area you would like you can select "Search This Area" as highlighted below.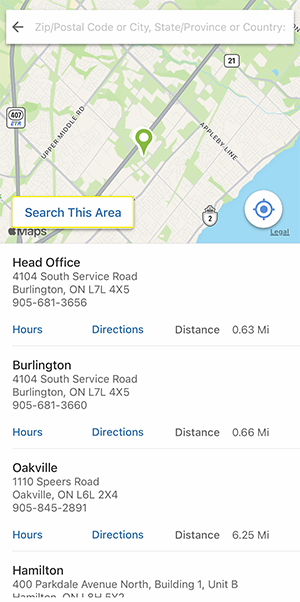 Step 4
---
Upon finding your location from entering the address, using the location finder, or searching the map you can access additional information about a chosen branch. If you click "Hours" as highlighted below it will display the phone number, fax number, after hours phone number, and operating hours. Additionally, you will see from the icons displayed for whether the branch is a ABB or Rockwell distributor.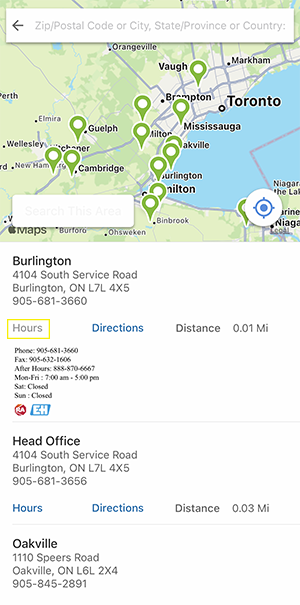 Another option is clicking "Directions" which will open your phones navigation app and direct you to your chosen branch from your location.