To learn more, please see below.
To learn more about the monthly statement feature of the website please review the below.
Log into your account and in the drop down menu select Monthly Statements. 
The below view is the main page of the Monthly Statements. From here one can sort by date, statement, and balances. This view shows a summary of the the charges. A quick glimpse at previous months balance, the balance paid down since then, what was past due, and any new charges that occurred during the month and the final balance. 
From this page one can click on Details to find a breakdown of each individual month.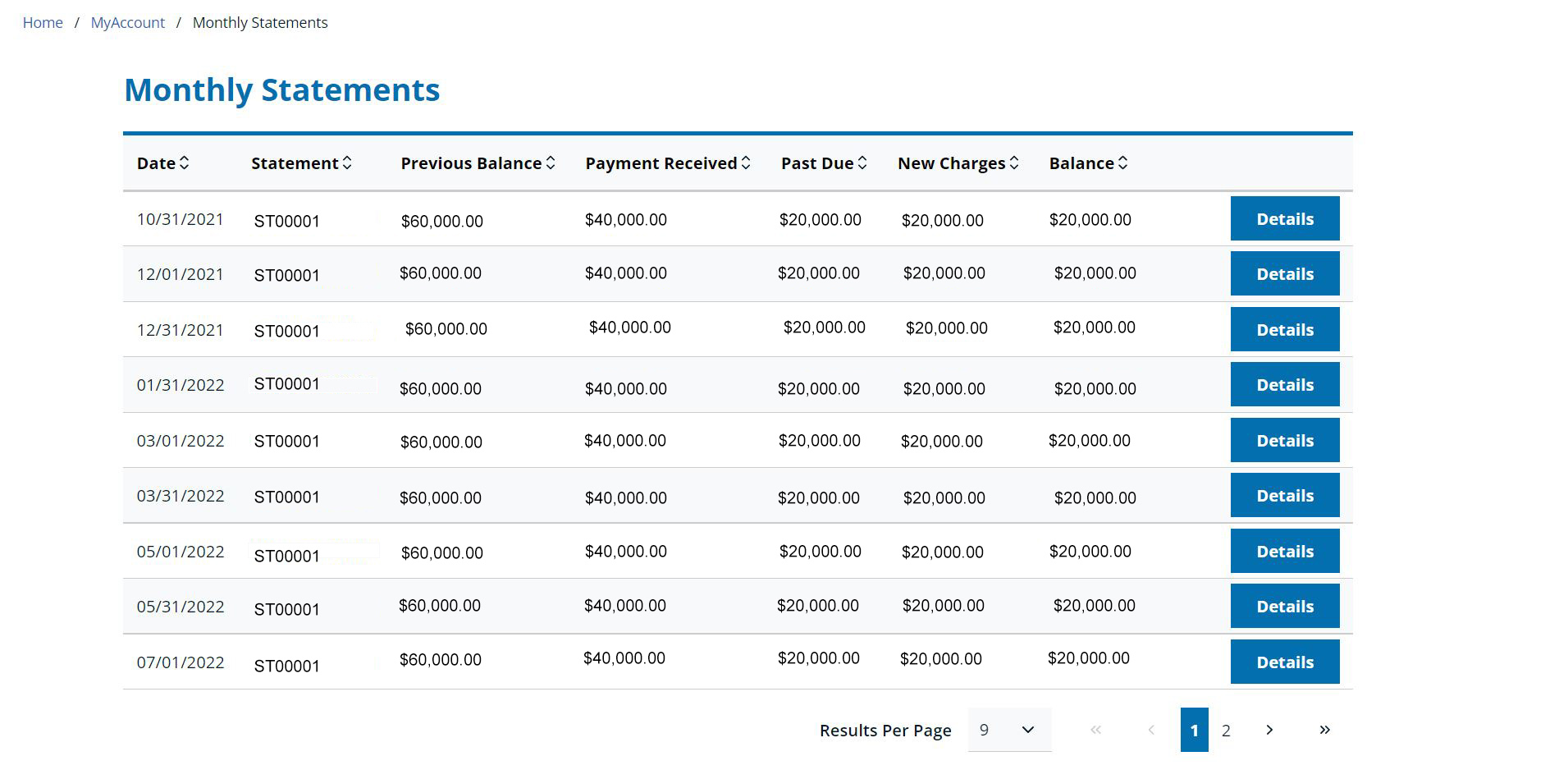 Statement details is where one can view the breakdown a monthly statement. This will show all invoices acquired during that month, the order number associated with it, the PO, charges, and date. One can download the PDF of the entire monthly statement, download or view the individual invoices, or view the order right from this page.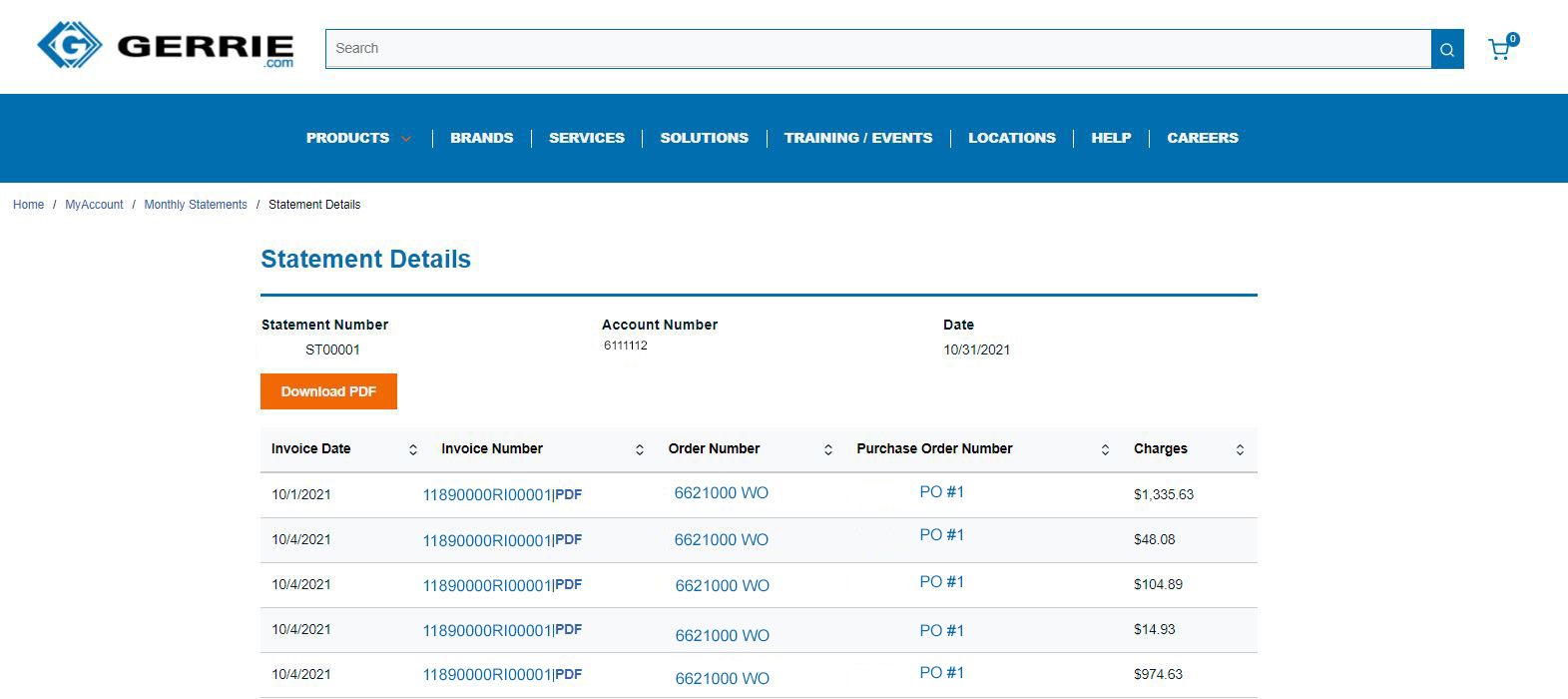 If the month is 31 days the monthly statement will release on the 31st. 
If the month is 30 days the monthly statement will release on the 1st of the following month.